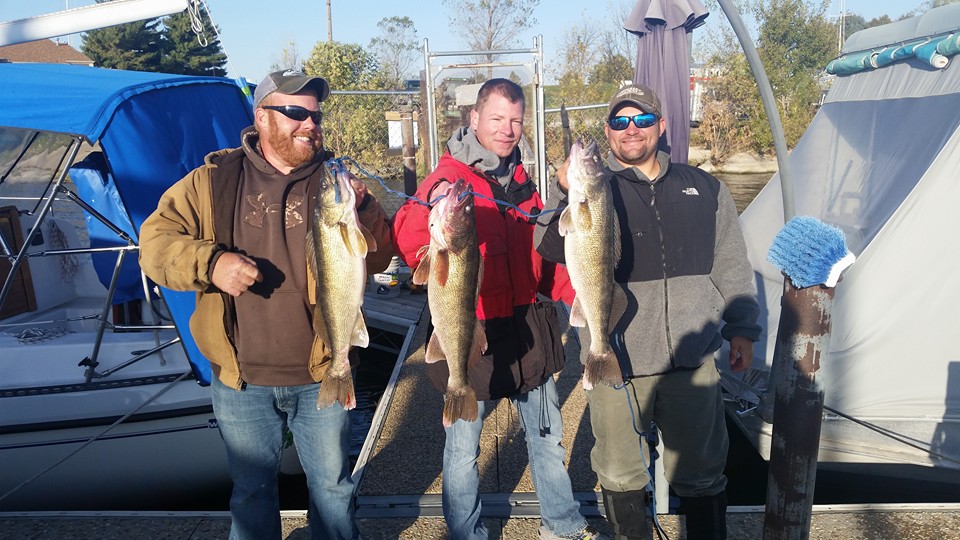 The marina has a complete offering of bait and tackle to meet your needs!
Branched Oak Lake is one of Nebraska's premier fisheries. Due to the wide variety of fish species, Branched Oak offers something for every angler. The lake is most well known for its excellent Crappie and catfishing, but it also supports healthy populations of Walleye, Wipers, Large Mount Bass and Blue Gills. Branched Oak Lake contains three species of catfish – Flatheads, Blue and Channel catfish. The lake produces many Channel cats in the 3-8 lb. range with a good shot at a 15-20 pounder. Blue Cats, though not as plentiful as Channel Cats, give you the very reasonable chance of hooking into 30+ lb. fish. Best of all our strong Flathead population provides many fish that top the 40 lb mark. Outstanding catfishing is available throughout the season beginning shortly after ice-out, particularly in the timber in the western reaches of the lake. Flathead fishing peaks in the warm water months of July and August where many are taken from the rock jetties located on the two bays on the northeast portion of the lake. Anglers are often rewarded by targeting wind-blown shores where catfish can cash in on an easy meal.
Crappie fishing attracts many anglers to Branched Oak Lake as the spring spawn concentrates fish in the shallow water near the rock jetties and brush-piles along the shore. During summer months they can be found suspended over deep water structure throughout the main body of the lake. If you prefer to dodge the crowds, try targeting crapies in October as the fish will be found in many of the same locations that they utilize in the spring but with less fishing pressure. Also, if you enjoy ice fishing, Branched Oak Lake can be fantastic for ice Crappies.
Though Branched Oak may not be a place where you will catch huge numbers of Walleyes, it provides one of the best opportunities in Nebraska to catch trophy Walleyes. See the sub Tab for specific fishing regulations for Branched Oak Lake.
If you have additional questions, please contact Mike Bolinger at mike@branchedoakmarina.com or stop by the marina.